Sunset Cinema Movie: The BFG
An Outdoor Movie Event
Join us for a family movie under the stars!
Bring a blanket and snacks and enjoy the movie. Light refreshments will be sold.
This is a joint program between the City of Santa Clara Library and Parks and Recreation.
For more information, please call 408.615.3740.

Register at https://sunsetcinemathebfg.eventbrite.com.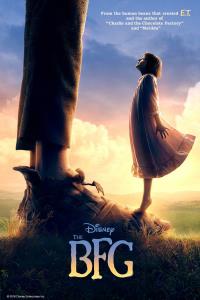 Directed by Steven Spielberg
2016, PG, 1 hr 57 min.
A girl named Sophie encounters the Big Friendly Giant who, despite his intimidating appearance, turns out to be a kind-hearted soul who is considered an outcast by the other giants because, unlike them, he refuses to eat children.
You or your child's presence at any Santa Clara City Library sponsored program constitutes your permission for photographs to be used for promotional purposes.
This program is made possible with support from the Santa Clara City Library Foundation & Friends.
Return to full list >>